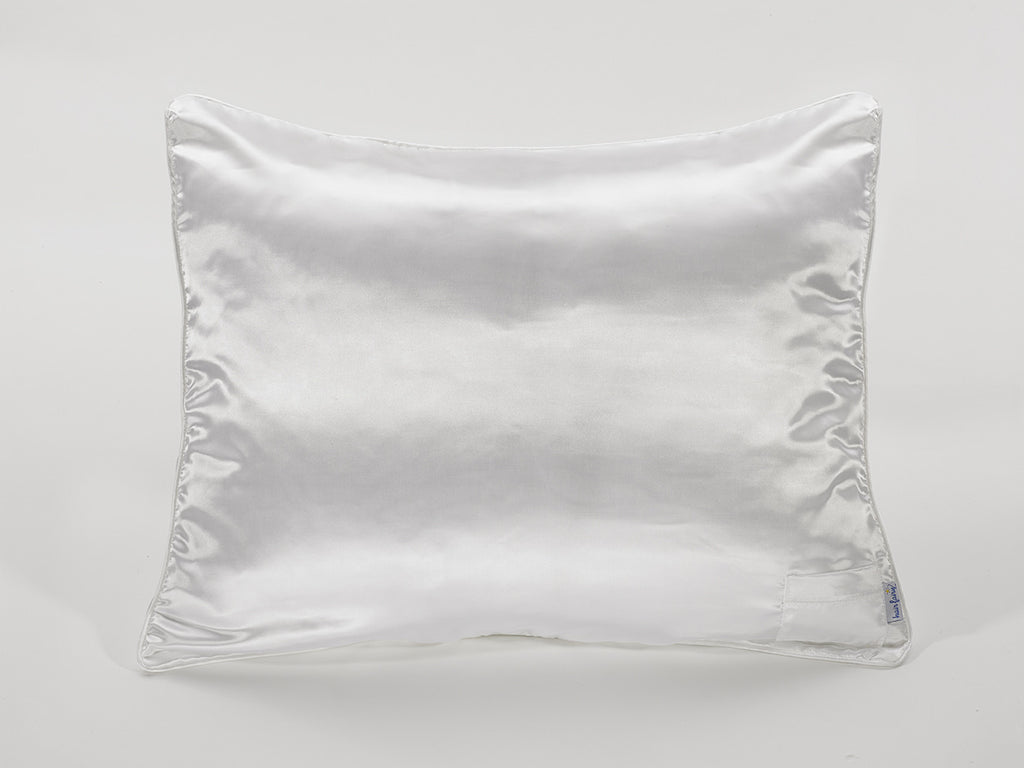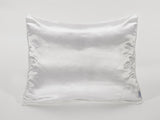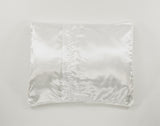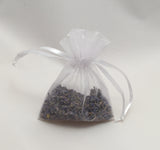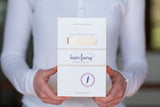 Hair Fairy Bedding Co.
White Satin Pillowcase for Women & Teens
A crisp white satin pillowcase feels fresh and goes with any bedding and room decor. Piping detail and front pocket with enclosed lavender sachet.  A natural beauty and wellness solution that prevents sleep lines, wrinkles and dry frizzy hair. Also prolongs salon styling and makes morning brushing and styling easier and faster. Pillow/insert not included.

Comes in Standard and King size. 
Color: white
Standard size (approx. 20" x 28")
King size (approx. 20" x 33")
Made with machine-washable polyester satin
Pillowcase has envelope closure in back
Comes with lavender organza sachet